45 Best Cooking Gifts for Home Chefs 2023
Each year, I eagerly anticipate the arrival of the holiday season, relishing in the joyful chaos that it brings. In the spirit of giving, I've compiled a list of thoughtful cooking gifts catering to various passions—be it mixology, baking, grilling, coffee aficionados, cooking enthusiasts, hosts, wellness advocates, travel enthusiasts, or those with a penchant for all things French. Whether you're searching for the perfect gift for a loved one or looking to treat yourself, this comprehensive list aims to make your holiday shopping a breeze. Happy gifting!
3. Le Creuset Square Bakers, Set Of 2
Le Creuset bakers are always a great gift. You can never have too many baking dishes if you love to bake.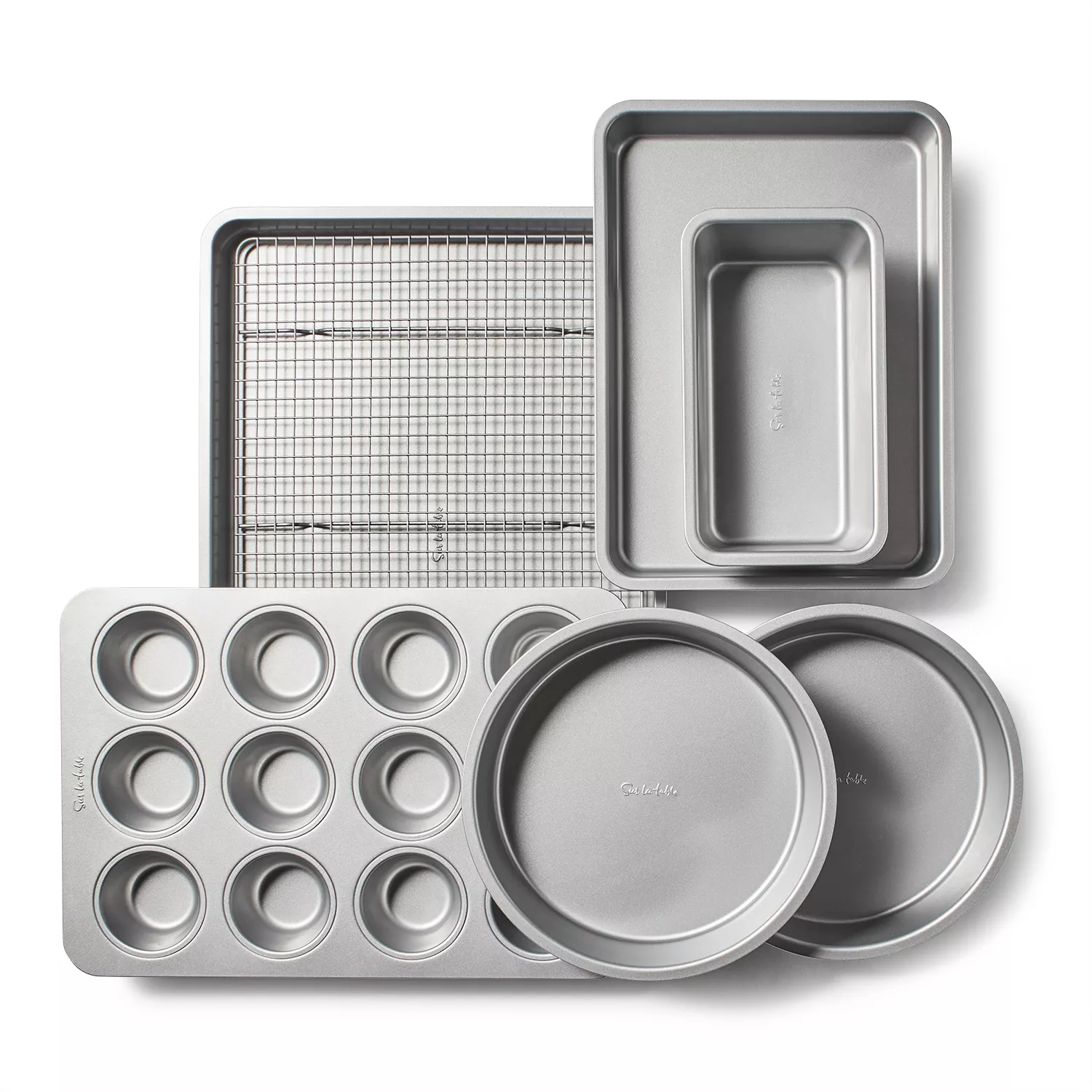 5. Sur La Table Signature Bakeware, Set Of 7
Every baker will love this bakeware. Set includes one 12-count muffin tin, two 9″ round cake pans, one half sheet pan, one half sheet cookie pan and one nonstick cooling rack.
6. Coravin Timeless Three+ Wine Preservation System
The perfect way to preserve wine when you only want to enjoy a glass or two. Give this to your favorite wine lover so they get the most out of their favorite bottles. 
7. Crafthouse By Fortessa Boston Shaker
It can be tough to find the perfect shaker. This one by Fortessa is a great option. I find that this style is much easier to use. 
Gifts for the Coffee & Tea Lovers
11. Butterfly Bloom Tea For One
A beautiful tea set for one that includes a tea pot, tea cup, and saucer. Made of fine bone china and decorated with butterflies. 
16. Cole & Mason Derwent Salt And Pepper Mill Gift Set
This beautiful set of salt and pepper mills will look great on any table. Give them to your favorite cooks to encourage them to cook for you more often. 
18. Shun Classic Blonde 8" Chef's Knife
I have been dreaming of this knife for years and now I believe it is time to finally buy it. It is a great brand and I love the way it feels in my hand. It's best to try out a knife at Sur La Table or Williams Sonoma so you can make sure you like the feel of it. 
20. Staub Stackable 4-Piece Set
Released this year is the Staub stackable set. It allows you to have more cast iron but not take up more space than one Dutch oven normally does. Set includes 5 qt Dutch oven, 3 1/2 qt braised, 10" grill pan and a universal lid. 
Gifts for the Francophile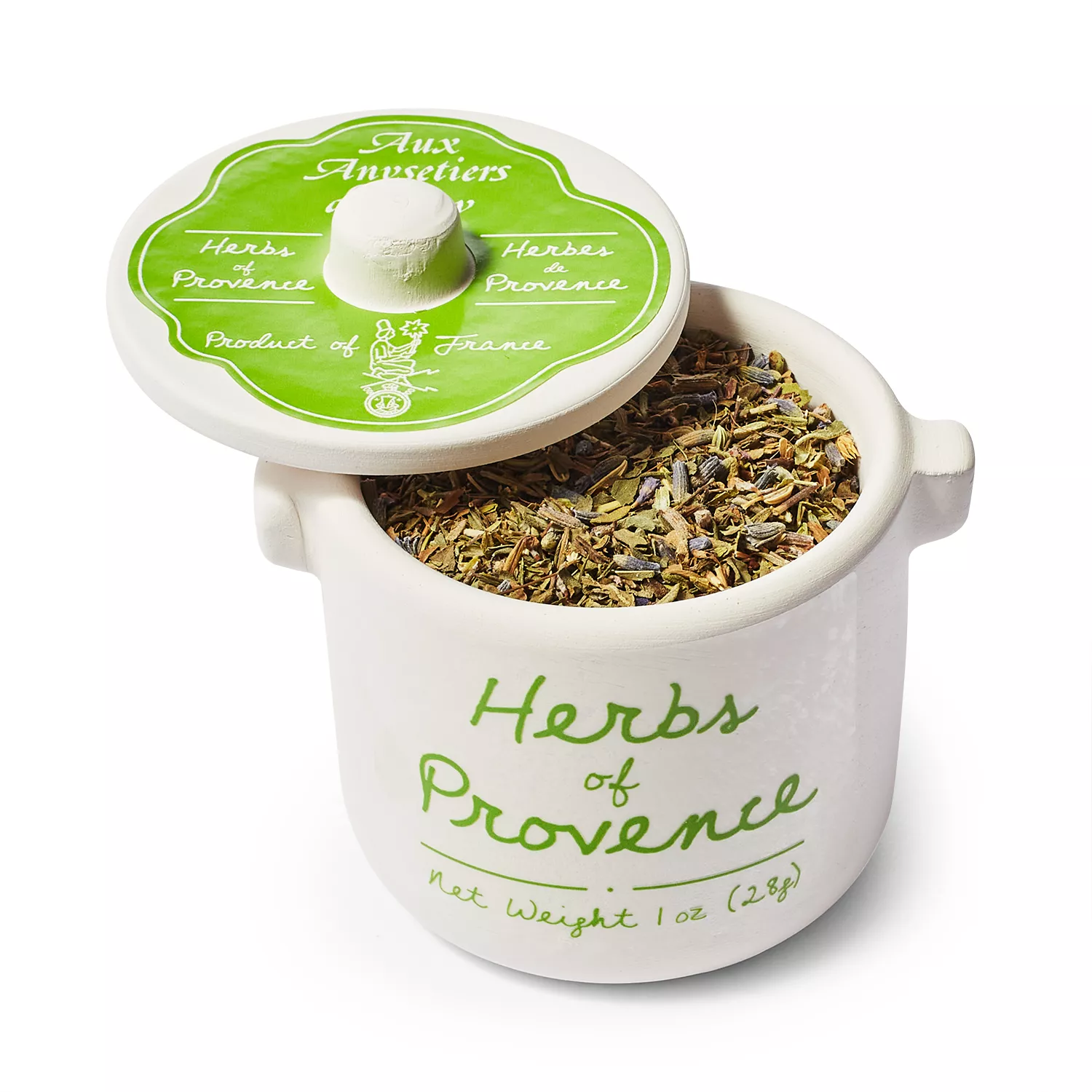 22. Herbs of Provence
Give the gift of enjoying the signature seasoning of the south of France. Made in France and perfect for meat, poultry, and vegetable dishes. 
25. Sur La Table Flour Sack Kitchen Towels, Set Of 3
Flour sack towels to brighten up every Francophile's kitchen. This set of three is the perfect gift. 
26. MeatStick X Set | 260ft Wireless Meat Thermometer Withstanding High Temperature for BBQ, Smoker, Oven, Deep Frying, Sous Vide, Stove Top, Rotisserie, Kamado
Recently I used on of the MeatStick thermometers when we were grilling. I really liked how it worked and our London broil came out perfect medium rare. A great gift for anyone who likes to grill, now you don't have to guess if your meat is done.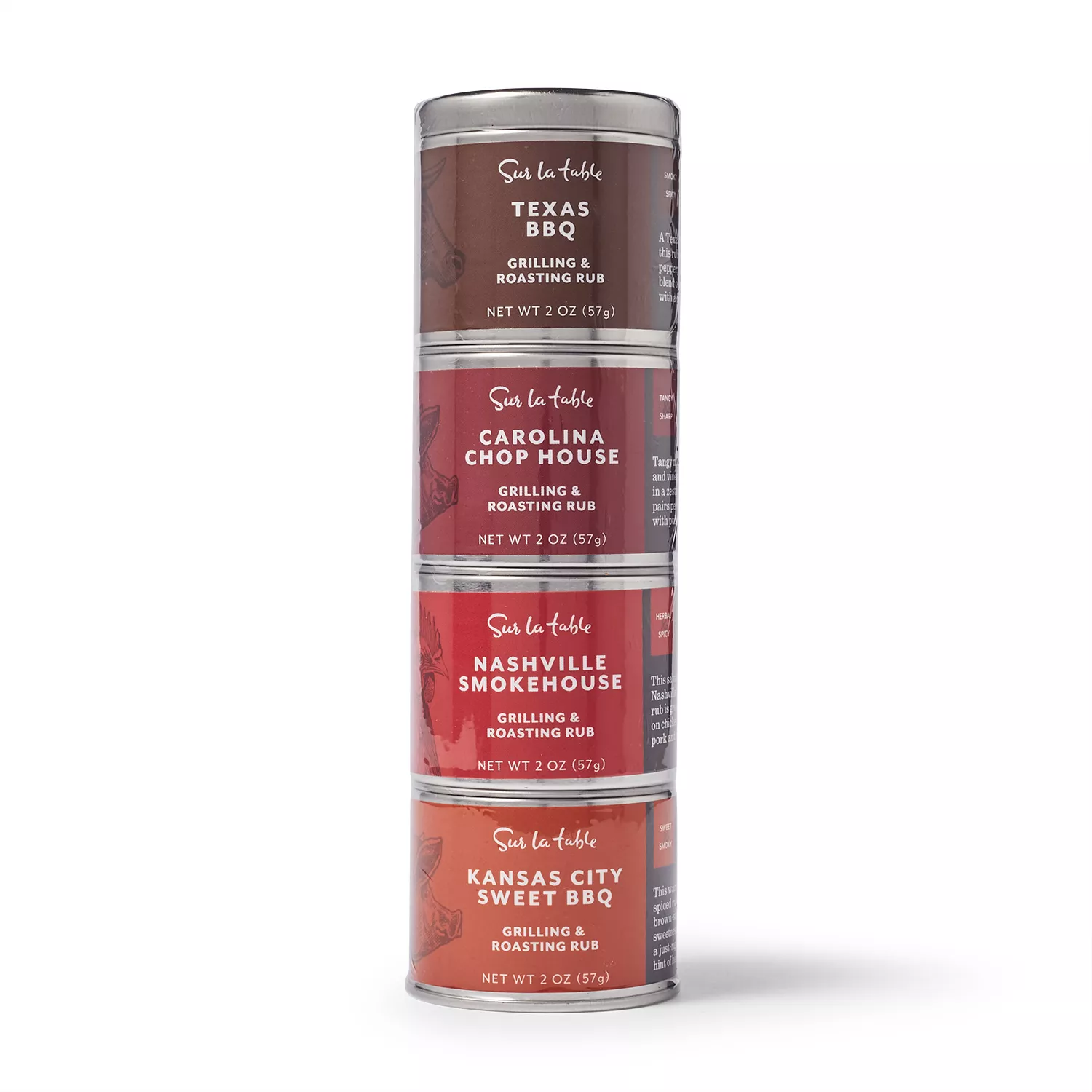 29. Sur La Table BBQ Roasting Rubs, Set Of 4 
Every griller has their favorite rubs to use. Give the griller in your life these new rubs to try on their chicken, steak, fish and vegetables. 
30. Monogrammed Forged Steak Brand
The ultimate gift for your favorite griller. Let them show off their skills with personally branded steaks. 
31. Ironwood Gourmet Avignon Baguette Miter, Acacia Wood 1.75 x 3.5 x 26.25 inches
Every hostess wants to have the perfect bread basket. Sometimes when you try to cut a baguette it gets smooshed. This baguette miter prevents that and provides you with the perfect slices whether you are using them for appetizers or your bread basket. 
Gifts for the Travel Lover
39. Global Grub Sushi Kit
Give your loved ones the gift of travel with this global grub sushi kit.
40. Try The World Box
I love Try the World Boxes. They expose you to new and interesting foods from countries around the world. It's a great gift for the travel obsessed in your family. 
Gifts for the Wellness Obsessed
44.
ZWILLING Fresh & Save 7-pc Glass Vacuum Starter Set
Most of us have moved away from using plastic to store our leftovers. This glass vacuum starter set allows you to keep your items fresher for longer.
As we embark on the festive season, armed with the spirit of giving, I hope this cooking gifts list has sparked inspiration and made your holiday shopping a delightful experience. Choosing the perfect gift for your loved ones, tailored to their unique passions, can truly add a special touch to the season of joy and celebration. Whether it's for the master griller, the avid baker, the coffee connoisseur, or the wanderlust-filled Francophile, may these gifts bring warmth and happiness to the hearts of those who receive them. Wishing you a holiday season filled with love, laughter, and culinary delights! Don't forget to check out my 41 Food & Drink Advent Calendar Ideas for 2023, 13 Cooking Classes to Gift 2023, 2023 Cookbook Gift Guide, and 27 Cooking Stocking Stuffers for more gift ideas. What are you excited to gift this year?